UNPKFC and UNESCO have organized a Global Leadership Summit 2022 on World Peace Day and a memorial ceremony honoring veterans of every battlefield
UNPKFC and UNESCO have organized a Global Leadership Summit 2022 on World Peace Day and a memorial ceremony honoring veterans of every battlefield
เมื่อ : 10 ต.ค. 2565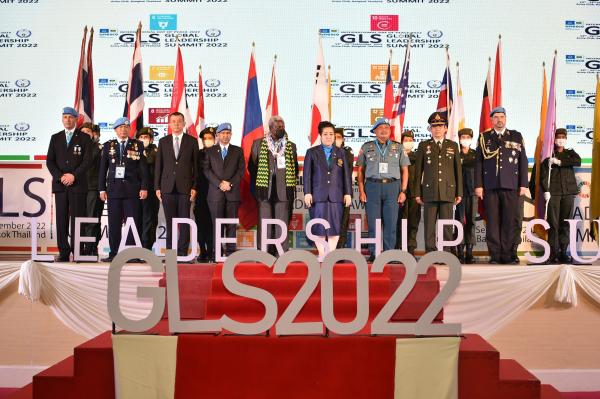 World Peace Day, or International Day of Peace, falls on September 21st of every year. It is a day to make people around the world aware of refraining from violence to human, animal and environment. Due to the past world history, wars and violence have led to countless losses. Even at the present period, there is still violence happening all over the world ranging from family problems to international problems. Thus, by using peaceful methods to solve problems is the way to create peace on this world.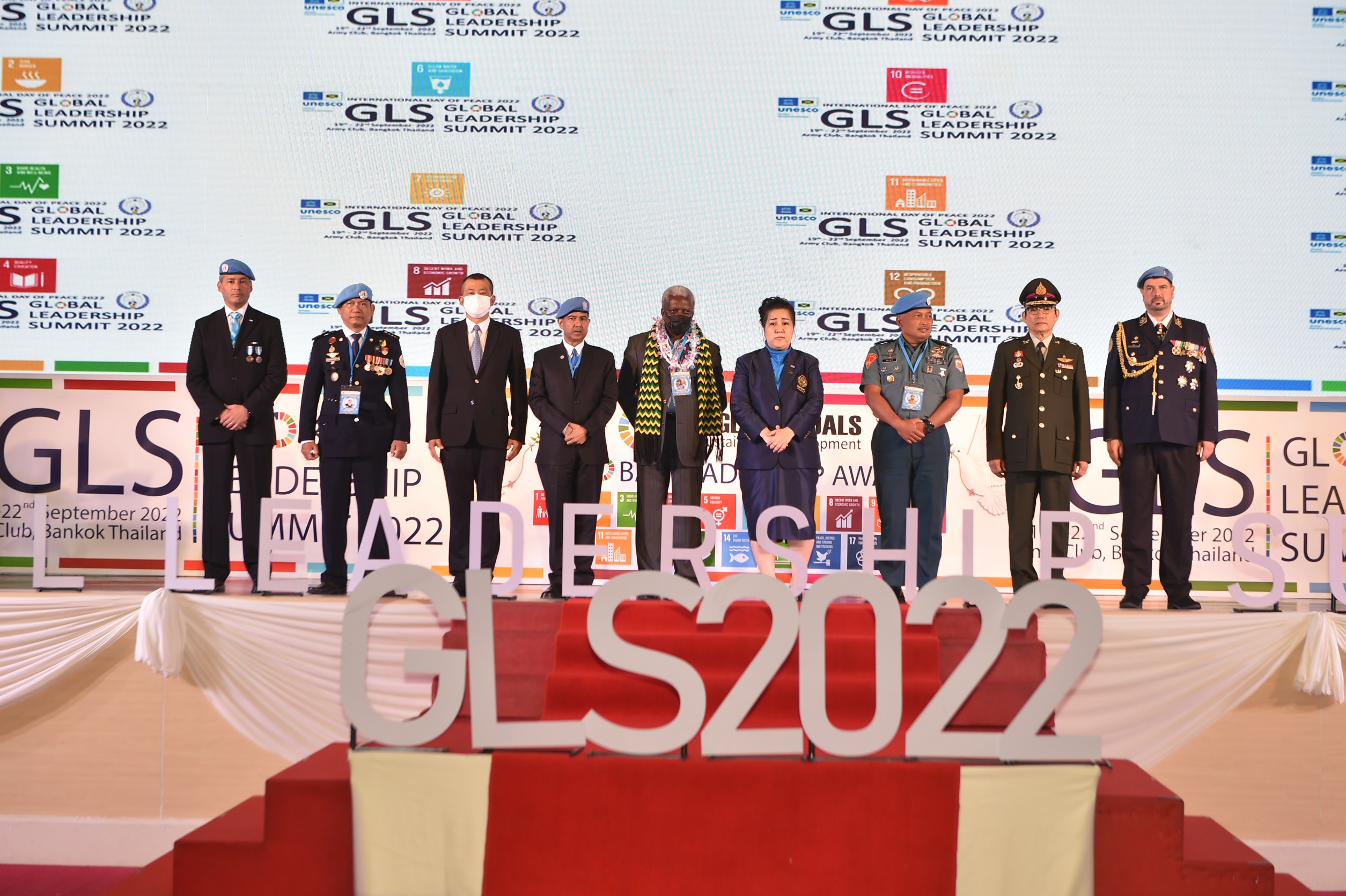 In this regard, UNPKFC (United Peace Keepers Federal Council) and UNESCO (Jamaica National Commission for UNESCO) led by Dr. Aphinita Chaichana, operating chairman together with network partners in both public and private sectors, both Thai and international, have participated in organizing the Walk for Peace on World Peace Day with the leaders of various networks such as World Buddhist Scout Council, Territorial Women Volunteer Association, Thai-Asean Arts and Culture Conservation Organization, World Peace Foundation, Faith Governance Association, Thai volunteer spokesman for local government, Association Public Participation Under the Constitution, Association of Radio and Television Broadcasting together with UNPKFC network partners, both Thai and international, along with a group of famous orchestras from Korea including 30 people who are Veteran civil servants, police, and civilians, led by the band leader Mr. Kong Yun Pal to thank the Thai veterans who joined the fight in Korea.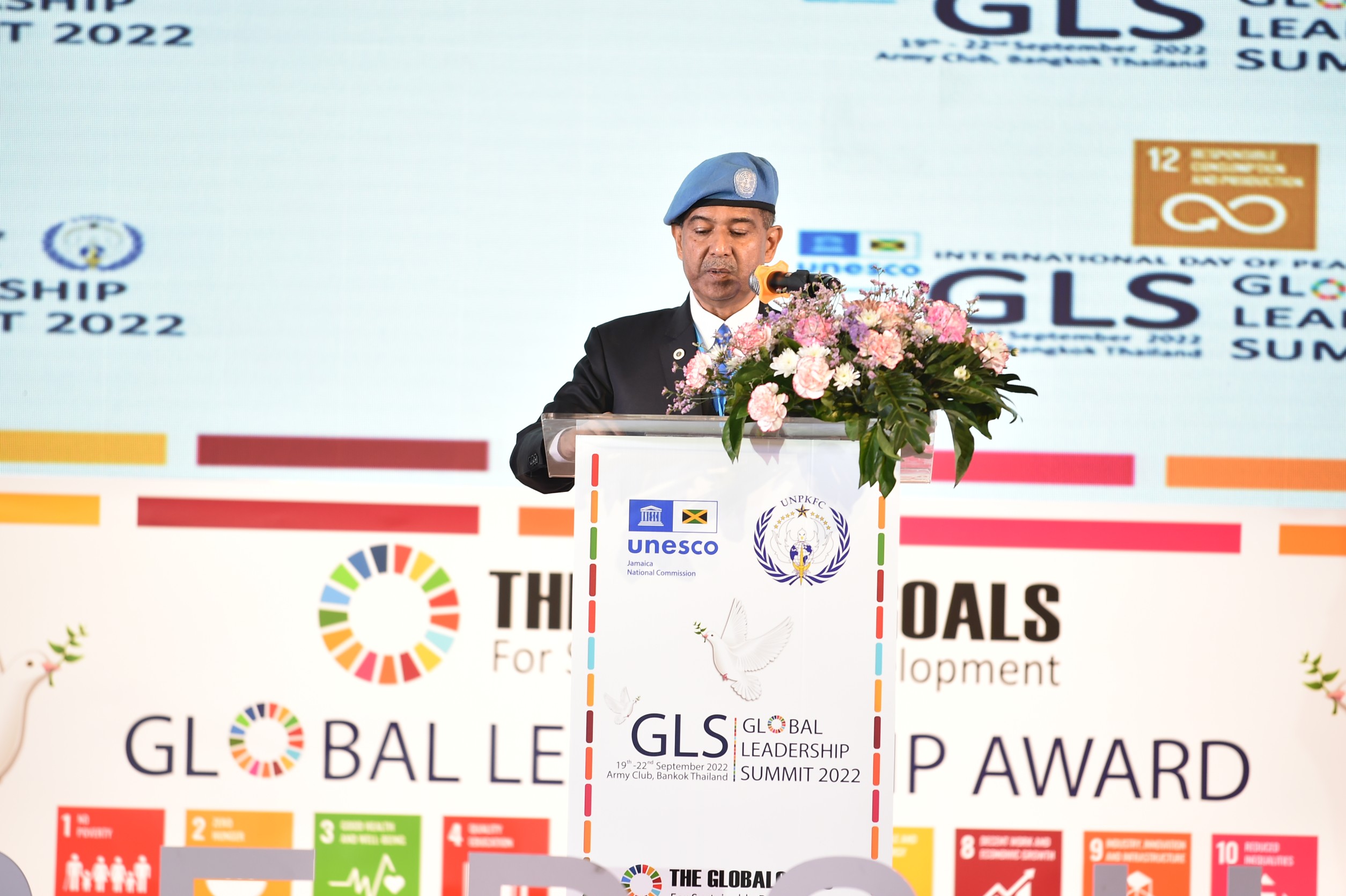 Thailand was one of 21 countries that responded to a UN request to send troops to aid South Korea during the Korean War (1950–1953) and was the first to show support for South Korea's ideology. Regarding the visit of the orchestra, the band leader said that if there were no Thai troops, then there would be no South Korea today.
At the opening ceremony remarked by Dr. Sultan Azam Temuri, Inspector General of the Pakistan National Police, Former Acting Commissioner of the UNAMID (United Nations–African Union Mission in Darfur), Darfur, Sudan, and UNPKFC Global Chairman, he said on behalf of UNPKFC that I am honored to be a part of the UNPKFC Global Leadership Summit 2022. In my 33 years of career as a member of the Pakistan Police Department. I have been involved in UN peacekeeping operations for about 7 years, I have learned two important lessons. From my peacekeeping experience, the first is the importance of alleviating human suffering by helping people in practice. The second is the need for an integrated and synchronized approach from all stakeholders, whether they be INGOs or NGOs, as they play an important role in implementing the approach. The United Peace Keepers Federal Council (UNPKFC) is an INGO that strives to be an example of excellence with a vision of an ideal world through peace, justice, sustainable equality, tolerance, and peaceful coexistence among global citizens living in an ideal environment.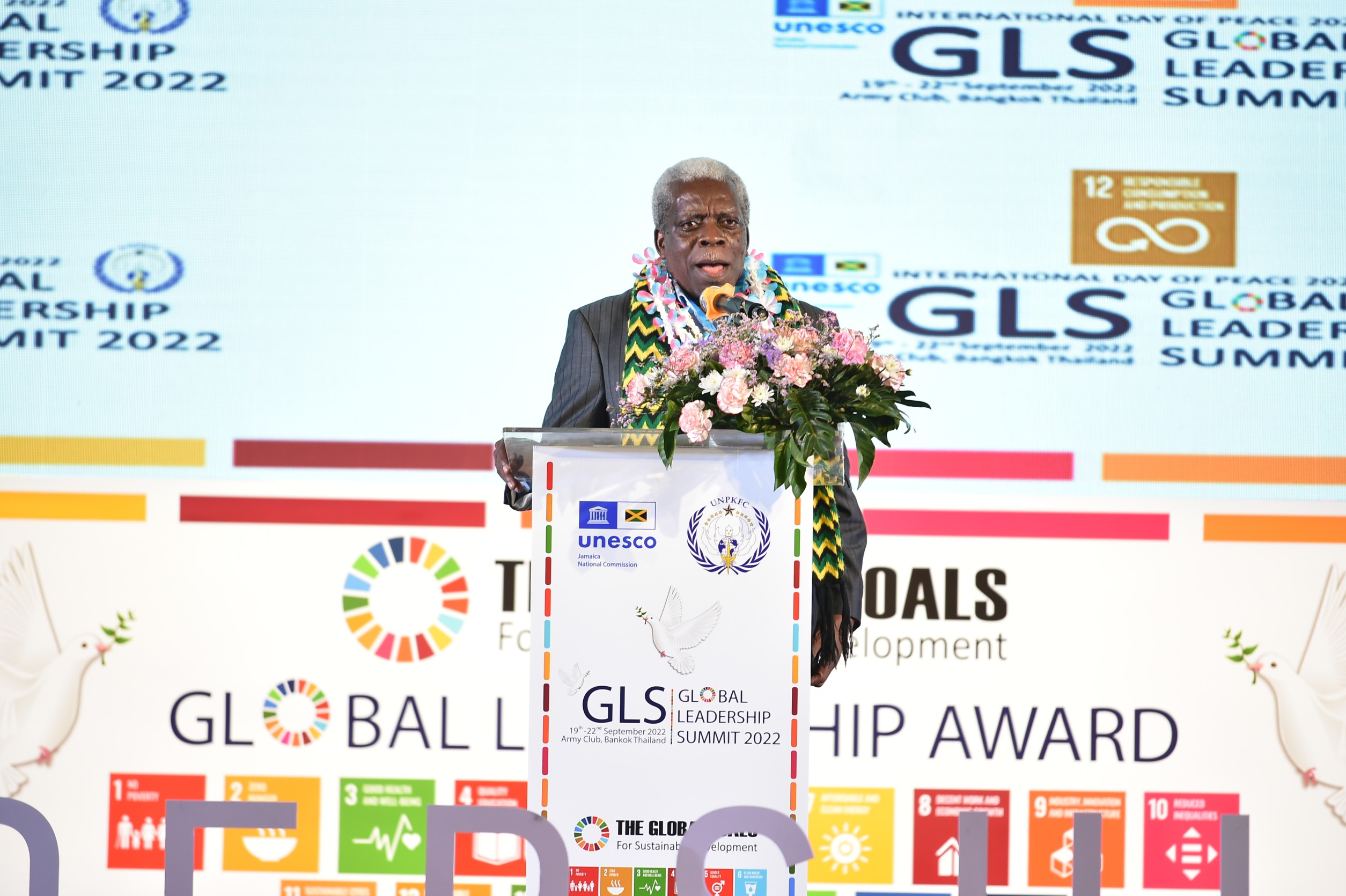 This vision is carried out by advocating the United Nations' global mandate on peacekeeping and building peace in accordance with the universal declaration of Human Rights and Sustainable Development Goals as well as express gratitude to the government, private sector and volunteer leaders both domestically and internationally for supporting the Sustainable Development Goals with UNPKFC and Mr. Everton Hannam, Secretary-General of UNESCO from Jamaica, Honorary Chairperson of UNPKFC, said that this is his first visit to Thailand in order to support UNPKFC for its goals and sustainable development in terms of education, environment, and peace, along with showing gratitude to the government and private sectors, Dr. Aphinita Chaichana, the chairman of the operation, for their dedication to making these things happen. In order to create peace to be visible, there must be cooperation from all sectors whether would it be public sector, private sector, Lt. Col. Marcelo Rodriguez Sosa International Diploma Expert in the UN System (Association of the UNITED NATIONS in Venezuela), UNPKFC as Country Director Argenina and Former UN peacekeeper who spoke clearly and understandably about the history and system of UNPKFC. At the same time, we would like to express our gratitude to Solider of Peace International (AISP/SPIA) for supporting UNPKFC along with network partners in both the public sector and private sector along with important people who joined in the celebration of World Peace Day at Global Leadership Summit which is a collaboration between UNPKFC and UNESCO.
Mr. Peter Von Und Zu Dzionsko, Representative of the Royal Family Led by Her Royal Highness Herta Margarethe Habsburg – Lothringen HQ of Austria Organisation "Flame of Peace", and representatives of the United Nations Association for Germany and For UNPKFC as Country Director Germany,
Lt. Col. (Marine) Arief Rahman Hakim Head of the command and control center of the Indonesian Marine Corps HQ and UN Peacekeeper Instructor,
Lt. Gen. Rantastia Nur Alangan as SPIA Indonesia,
Mr. Kwang Seok Yoo, President of the World Buddhist Scout Council.
Major General Pornpot Methawutinan, Representative of the Permanent Secretary for Defense.
Mrs. Kopphet Harnphatthana Commerce Representative of the Permanent Secretary of the Prime Minister's Office.
Leaders and members of UNPKFC internationally, both from Asia and Europe more than 80 countries, leaders of religious relations in all 5 religions, beauty queens, artists, singers, and actors, and network partners in both the public sector and private sector.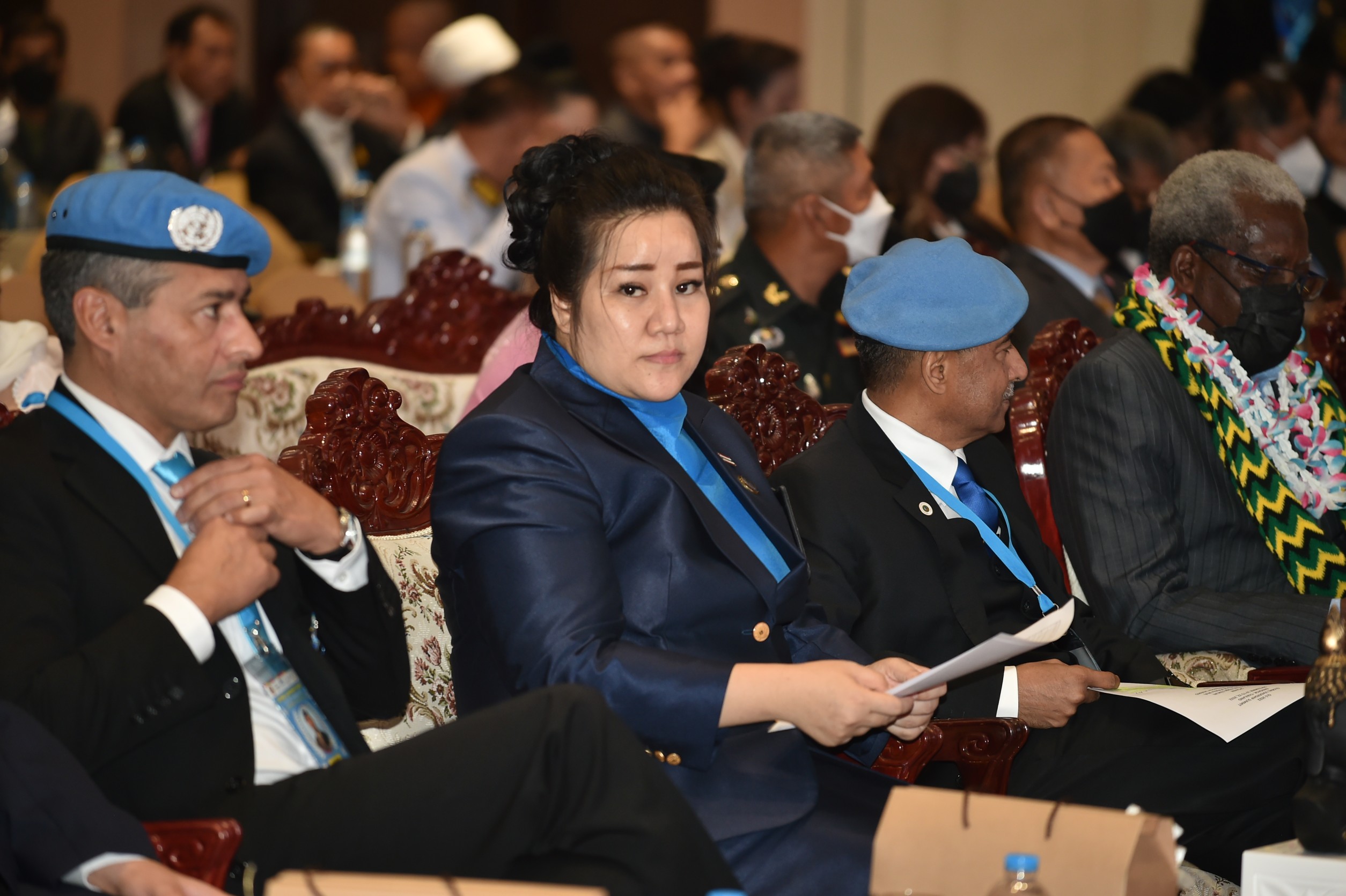 At the same time, there was an important ceremony, which is the UNPKFC Medal of Honor awarding to veterans of every battlefield by having 50 military students set up an honor guard under the leadership of Col. Jirankrit Leungjinda, Deputy Commander Military Education Center, and Lieutenant Colonel and Police Lieutenant Manote, the head trainer who is in charge as an invigilator.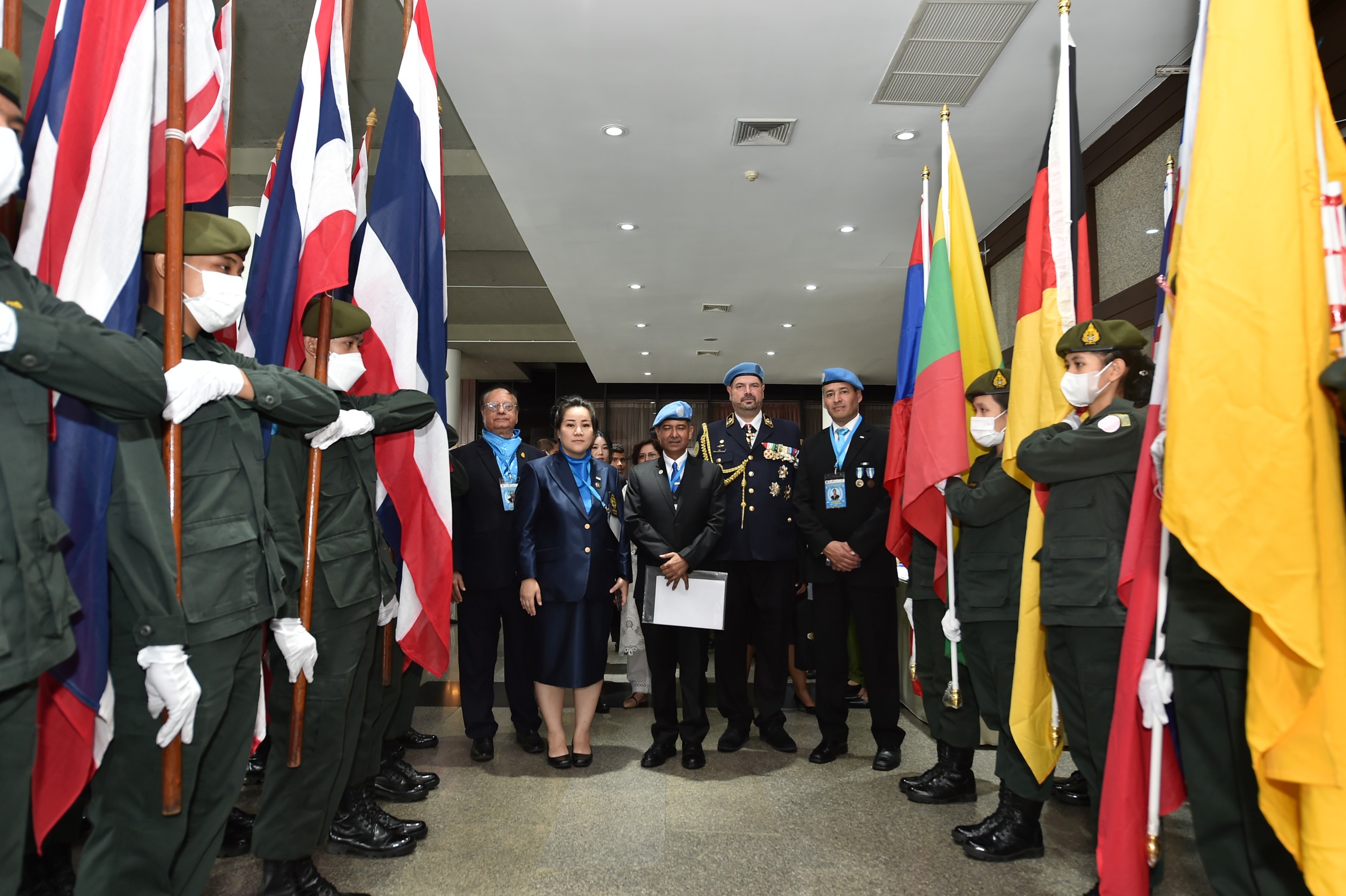 Veterans who have received medals of honor from UNPKFC and UNESCO include Lt. Gen. Pairoj Pukchinda, a pilot of the King Rama IX and a pilot instructor of King Rama X.
Lt. Gen. Kittithep Giansumai, a warrior of Pak Thong Chai camp on the Vietnam battlefield.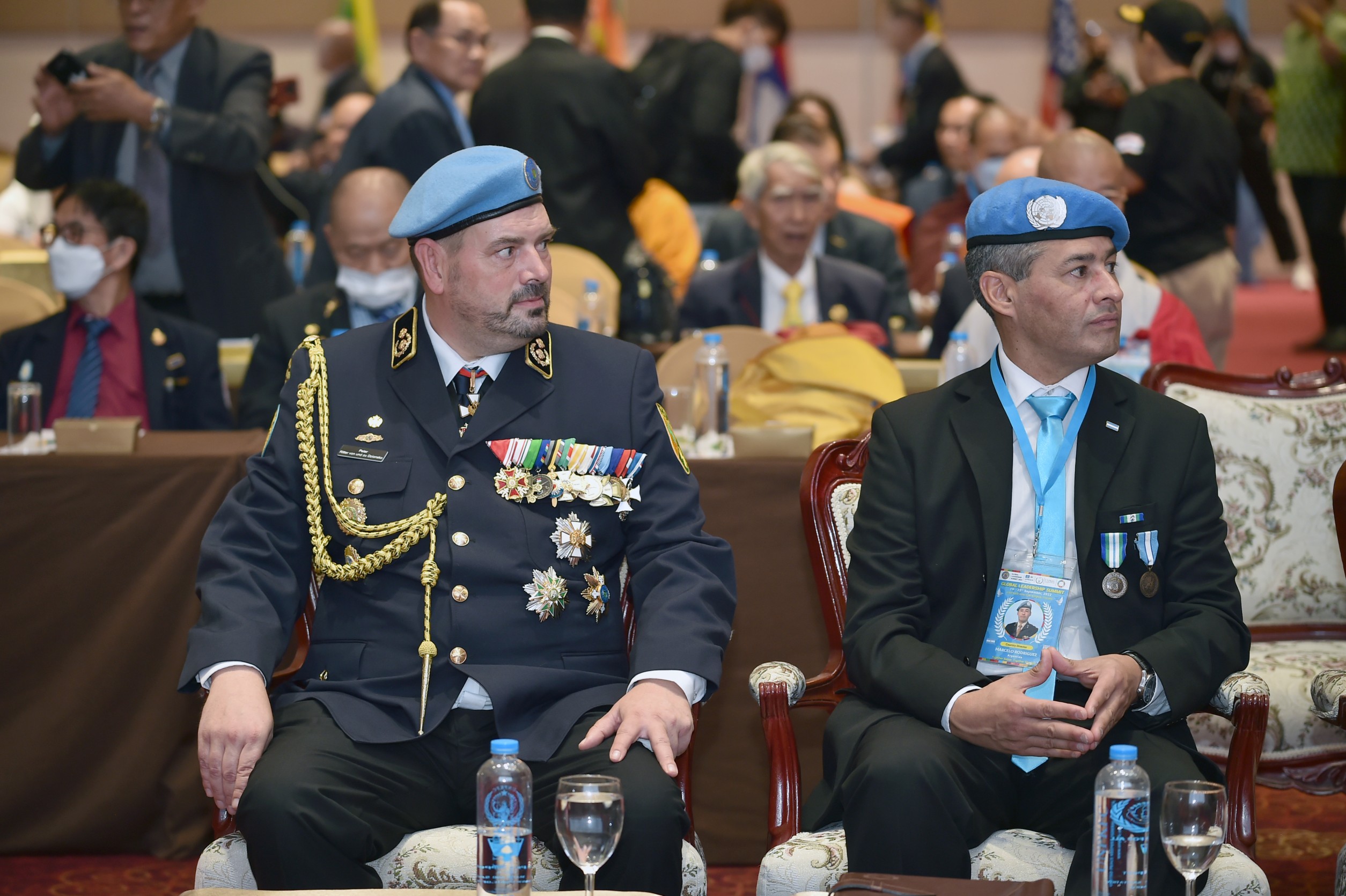 General Bundit Malaarisoon, President of the Korean War Veterans Association, and a group of 10 people (revolution in Korea 1950-1954), Lt. Gen. Santad Wongthip, President of the Unknown Warriors Association 333, and a group of 15 people (performing a mission in the Laos 1960 - 1966) and D.D.T. Eksiri Paksee, President of the Bangkok Veterans Association, and a group of 3 people attended the ceremony to gracefully honor in this event together with soldiers from all over the world and honoring the best warrior veterans.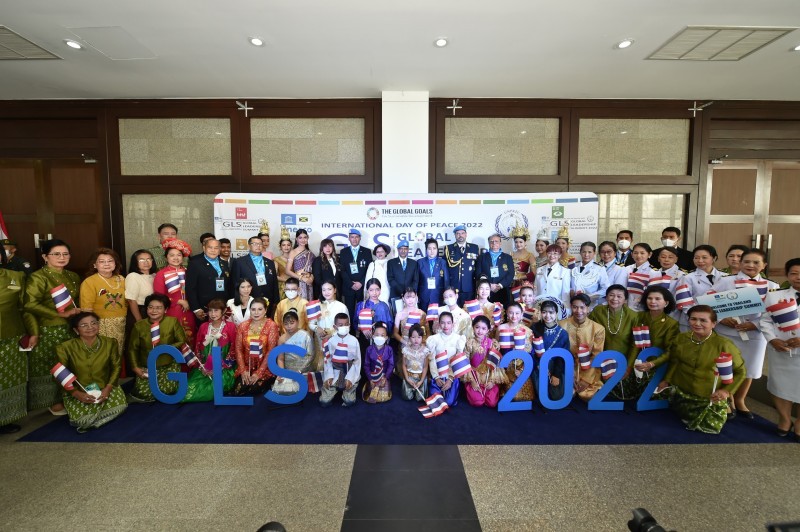 Salute to all war veterans!
#GLS2022
#UNPKFC
#UNESCOforJamaica
#InternationalDayofPeace
#GlobalLeaderShipSummit2022
#UnitedPeacKeepeesFederalCouncil